Hey teacher friend!
It's me, Whitney! I am an elementary school teacher in San Diego, CA and I am ready to be your new teacher bestie!
Whether you're a new teacher just starting out, or a veteran teacher looking to shake things up, I'm here for you! Here at LearningwithCrayons, you'll find ways to increase student engagement, build a classroom community, get tips on planning (for virtual or in-person learning), and learn about ways to weave music into your classroom.
I started LearningwithCrayons because I felt like I was alone. I was teaching at a new school, in a new grade level, and felt like I had no one to relate to. So at my lowest point, I created the Instagram @LearningwithCrayons in hopes of finding ideas and a way to connect with other teachers. And boy, I am so happy I did! I have met amazing friends, collaborated with fabulous educators, and have really pushed myself professionally.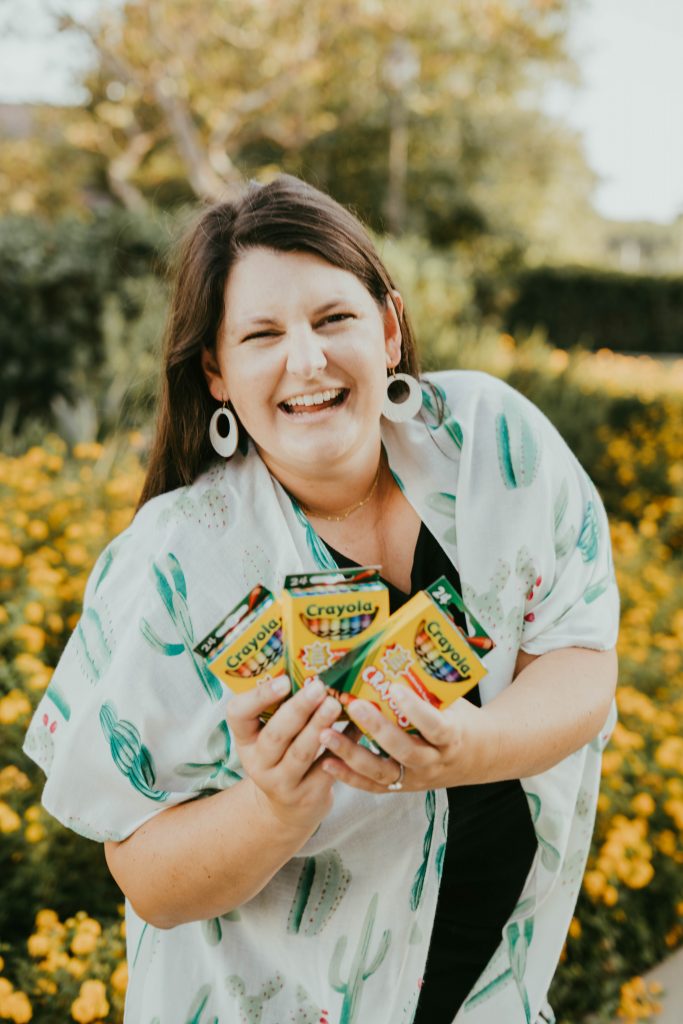 I have taught five different grade levels, experienced a variety of school cultures, and worked with many unique teaching personalities. I love public speaking, and even had a moment where I made it to the third audition round at American Idol (way back in 2010!) I also have two Master's degrees, and was a D1 collegiate athlete, playing lacrosse (Go Gaels!) There are things that I learned on the field that I know have made me a better leader and teacher.
Although I love being a teacher,
I'm not just a teacher.
When I'm not in my classroom, you'll most likely find me snuggling with my mini goldendoodle Gus, hanging out at the beach, or grabbing a beer at a brewery (usually accompanied with a slice of pizza). I love a good happy hour, playing board games with my husband, and bingeing some Netflix or Bravo.
Thank you for visiting my little corner of the internet. I am so excited that you are here, and I cannot wait to connect and learn from each other!
XOXO,
Whitney